Panik Fics


Don't know who Panik are? Here is a Panik Pimp Post.

Title/Link
Pairing(s)/Character(s)
Rating
Wd Count
Date Pub
An Angel Walking
Franky(Pnk)/Bill(TH)
PG13
5,000
09-Jul-08
Summary:
Tokio Hotel/Panik RPS: Franky is a closet Tokio Hotel fanboy and he manages to get stuck in a lift with Bill.
Grace and Mercy
None
PG13
3,197
22-Jul-08
Summary:
What is a house full of young men to do when faced with a tiny baby girl?
Fang and Eyes and Blood - Oh My!
Linke/David/Timo (mentions Bill/Tom/Georg/Gustav)
NC17/18
27,947
31-Jul-08
Summary:
Paink/Tokio Hotel: Linke's not feeling well and it turns out not to be the flu.
Good One!
Bill/Tom, Bill/Tom/Timo, David/Timo
NC17/18
7,143
17-Aug-08
Summary:
Tokio Hotel/Panik RPS: For his birthday, Timo from Panik jokingly tells his best friend that he wants twins for a night, and just for a laugh, David arranges for Bill and Tom from Tokio Hotel to come over. Timo gets the joke but they are both shocked when it becomes apparent that the twins aren't kidding. David watches Tom doing things to his little brother and it's the hottest thing he's ever seen. Bill and Tom then lure Timo into their game, with certain rules. Timo isn't allowed to fuck Bill, but he can do whatever he wants to Tom. David becomes increasingly more jealous as he watches his best friend have sex with the older twin, exposing feelings he didn't know he had. Of course Bill notices and subtly brings David into the mix, soon arranging things so that Timo and David are kissing and touching, until the friends are all over each other, which is Bill and Tom's queue to quietly make their exit.
Caring
Timo/David
PG13
627
05-Sep-08
Summary:
Just a bit of fluff about Timo and David :)
Dirty Little Secrets
David/Linke
NC17/18
5,138
22-Sep-08
Summary:
David is headed out, but a crisis erupts because the stress has finally got to Linke. David knows how to deal with the situation, but how the hell can he explain owning bondage cuffs to the rest of the band?
All For One and One for All
Whole Band
NC17/18
10,681
17-Oct-08
Summary:
The original Panik had a kinkier side and now the band is back to the old name, David and Timo revive the tradition.
For Charity
none
G
100
02-Dec-08
Summary:
Panik/Tokio Hotel: Drabble so no summary
Decorated
none
G
100
12-Dec-08
Summary:
Drabble so no summary
Good Things
Linke/Juri (if you squint)
G
100
19-Dec-08
Summary:
Drabble so no summary
Perfect Place
Juri/other band member
NC17/18
1,487
07-Jan-09
Summary:
Juri has a lover who is insatiable and he enjoys every moment.
Moments
Timo/Tom
R
872
08-Jan-09
Summary:
Tom and Timo are an unlikely match, but they find time for each other when they can.
Encounters of the Close Kind
Fabi(KiPi)/Linke(Pnk)
NC17/18
3,680
13-Jan-09
Summary:
Killerpilze/Panik RPS: Fabi has a question to ask Linke.
Sweet Things
Timo/David
PG13
1,131
04-Feb-09
Summary:
Sugar highs can be dangerous things when it comes to David.
Just Watching
Linke/Jan
PG
2,293
24-Apr-09
Summary:
Linke watches Jan and keeps his feelings secret.
What You Don't Know
David/Timo
PG13
1,301
03-May-09
Summary:
Something is going on with David and Timo, but Linke can't work out what and it's bothering him. (written for MMOM 2009)
Dragon Sleep
Linke/Bill/Tom
R
2,727
11-May-09
Summary:
Tokio Hotel/Panik RPS: Linke is perpetually horny and it's not his fault, but the solution to his problem comes in a surprising package.
Pining
Linke/Jan/Juri
NC17/18
4,855
16-May-09
Summary:
Juri has been looking tired and down, but Linke can't understand why only he and Jan seem to notice. (written for MMOM 2009)
Not Pining Anymore
Linke/Jan/Juri
R
3,205
18-May-09
Summary:
Sequel to Pining: Linke, Jan and Juri are now a three and it's time to explain it to the others. (written for MMOM 2009)
Welcome to My World
Franky/Linke
NC17/18
3,149
21-May-09
Summary:
Franky has lost a weekend and what he does remember about it is too fantastic to consider as being real. Unfortunately it's more real than he knows and Linke is about to discover why. (written for MMOM 2009)
Jan Sandwich
Jan/Juri/Fabi
NC17/18
2,192
27-May-09
Summary:
Jan is in for a surprise thanks to Fabi and Juri. (written for MMOM 2009)
It's Dead
Linke/david
PG13
697
01-Jul-09
Summary:
It looks like Linke's laptop is toast.
Lighting the Way
Linke/David/Timo
R
4,394
04-May-10
Summary:
Linke did not leave Panik and go to the U.S. because he wanted to; he was told to. Only now, ten years later, have the Elven Elders given him permission to return home.
The Melody of Life
Harry/Draco (est. rel.), Timo/David (pre-slash)
R
6,604
25-Oct-10
Summary:
Harry Potter/Panik: Harry and Draco have decided to take a holiday to Europe to get away from the UK press and their hectic lives. However, that doesn't mean Draco can understand why Harry has dragged him to what Harry has the audacity to call a concert, not until he hears a young man called David Bonk play.
Most of My Fics for download in PDF format
Most of My Fics for download in MSWord format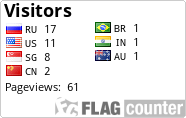 ~*~


http://www.PennyDreadfuls21.com – Writer for Hire
Customised original short stories: when you feel the need for something special.